What is Jay-Z's Net Worth?
Jay-Z Net Worth: $1.3 Billion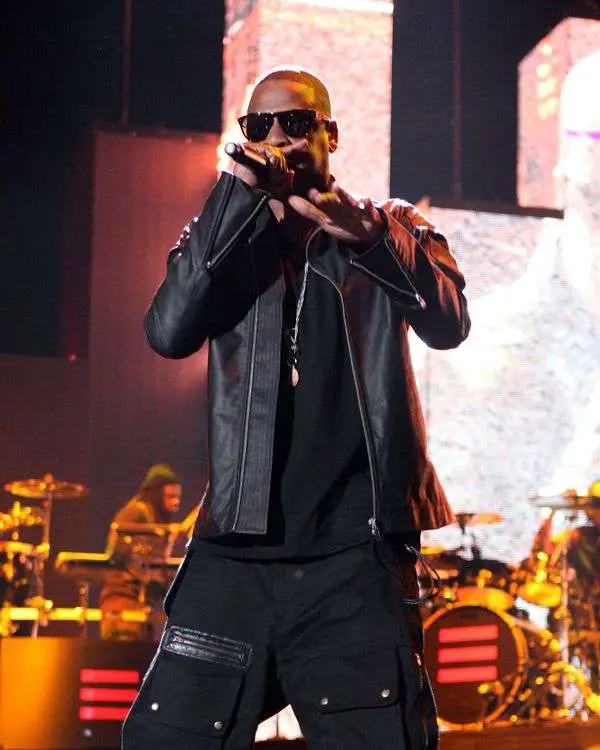 Image Source: Chicks With Guns Magazine at Flickr via Wikimedia Commons
Name

Shawn Corey Carter Professionally known as Jay-Z

Age

52

Birth Date

04 December

1969

Country of Origin

New York, United States

Last Update

2022
Introduction
Jay-Z is an American rapper and businessman. He is one of the best-selling music artists in the world, with over 125 million records sold.
He holds the record for the most number-one albums by a solo artist on the BillBoard 200.
Jay-Z has won a record of 23 Grammy awards.
With great success in the music industry, he entered the business world and had significant success.
Early life 
Shawn Corey Carter, professionally known as Jay-Z, was born in December 1969 in New York City.
He was called "Jazzy" during his early days in the neighborhood, which he later adopted as his stage name Jay-Z. He started his career through cameo appearances on the stage.
Career
In 1995, he released his first official rap single, In My Lifetime. Then he created his independent label, Roc-A-Fella Records.
Jay-Z's, first album, Reasonable Doubt, had great success and received positive reviews.
He went on to work with various singers and producers. His famous works include Hard knock Life, Crazy in Love, 99 problems, Umbrella, and many more.
Jay-Z is best known for flow in his songs. In the book How to Rap, Starr describes Jay-Z, "is a master of flow, he can flow fast, he can flow slow".
He established himself as a successful businessman in various industries like record labels, clothing, beverages, real estate, and sports teams.
The net worth of Jay-Z is estimated to be around $1.3 Billion as of 2022.
Personal Life
Jay – Z married Beyoncé in 2008. They were listed as the most powerful couple in Time magazine in 2006. In 2009, they were ranked top in Forbes's list of top-earning couples with a combined total of $ 162 million.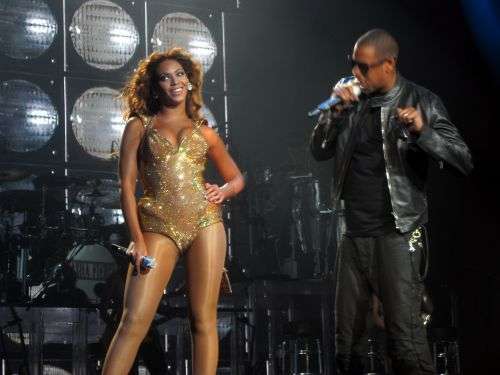 Image Source:

Idrewuk at Flickr via Wikimedia Commons
Their first child, Blue Ivy, was a girl born in 2012. Jay-Z dedicated a special song for her, "Glory". In 2017, they welcomed their twins, daughter Rumi and son Sir.
Jay-Z List of Awards and Achievements
Let us look at some of the awards and achievements by Jay-Z
American Music Awards – Nominated 10 times and Won 3 times

ASCAP Pop Music Awards – Won 7 times

ASCAP Rhythm & Soul Music Awards – Won 32 times

BET Awards – Nominated 32 times and Won 7 times

BET Hip Hop Awards – Nominated 65 times and Won 24 times

Billboard Music Awards – Nominated 26 times and Won 6 times

Grammy Awards – Nominated 83 times and Won 23 times

MTV Video Music Awards – Nominated 37 times and Won 14 times

UK Music Video Awards – Nominated 13 times and Won 2 times

Served as President of Def Jam Recordings

Founded "Made In America" festival in 2012 to bring together Music and Culture

Acquired luxury spirits brand Armand De Brignac in 2014

Opened 40/40 Club in New York City in 2003

First Hip-Hop rapper to be inducted into the Songwriters Hall Of Fame in 2017

One of 100 Greatest Artists of All Time by Billboard and Rolling Stone
Jaz-Z List of Records
Let us look at some of the records held by David Copperfield
Most No. 1 albums on the Billboard 200 chart for a solo artist in 2013

Most Billboard Top 10 hits for a rapper in 2011

Most iTunes downloads in the first week of release in 2011

Most first-week radio spins for a song on the Billboard 100 chart in 2013

Most live concerts performed in 24 hours in different locations in 2006

Guinness Book of World Records for highest-earning power couple with earnings of $122 Million in 2010
Jay-Z Collections and Properties
Let us look at some of the collections of Jay-Z
Car Collections
Corvette C1 1957

Lexus GS300

Alfa Romeo Spider

Pagani Zonda F

Bugatti Veyron Grand Sport

Maybach Exelero

Mercedes-Benz SLR McLaren

Porsche 911 Carrera Cabriolet

Rolls-Royce Phantom VIII

Ferrari F430 Spider

Bentley Continental GT

Maybach 62S

Dartz Prombron
Some of his Properties
Opulent homes in Los Angeles

the Hamptons in New York

Mega-Mansion in Bel Air in Lost Angeles
He is also the owner of the most expensive Hublot watch in the world
Jay-Z Earnings Year Wise
2020 – $54 Million

2019 – $80 Million

2018 – $77 Million

2017- $42 Million

2016 – $54 Million

2015 – $56 Million

2014 – $60 Million

2013 – $43 Million

2012 – $38 Million

2011 – $37 Million

2010 – $63 Million

2009 – $35 Million

2008 – $82 Million

2007- $34 Million
Top 5 Jay-Z  Quotes 
1."I'm hungry for knowledge. The whole thing is to learn every day, to get brighter and brighter. That's what this world is about." – Jay-Z
---
2."Excellence is being able to perform at a high level over and over again. You can hit a half-court shot once. That's just the luck of the draw. If you consistently do it… that's excellence." – Jay-Z
---
3."Belief in oneself and knowing who you are, I mean, that's the foundation for everything great." – Jay-Z
---
4."I love what I do, and when you love what you do, you want to be the best at it." – Jay-Z
---
5."Successful people have a bigger fear of failure than people who've never done anything because if you haven't been successful, then you don't know how it feels to lose it all." – Jay-Z
---
Summary
Shawn Corey Carter aka Jay-Z is one of the most successful and highly influential hip-hop artists in the world. He started young in the music industry with cameo appearances and collaborated with many music artists to create the greatest hits of all time.
He also had great success as an entrepreneur with footprints in various industries ranging from record labels to clothing lines.
Jay-Z has a great collection of cars and properties to add to his wealth.
Jay-Z's net worth is estimated to be around $1.3 Billion as of 2022.
---
Featured Image Source: Joella Marano at Flickr via Wikimedia Commons
We always make sure that all the pieces of information provided here are true and accurate. But if you find any flaws in the information provided please let us know through the "Contact us" page.