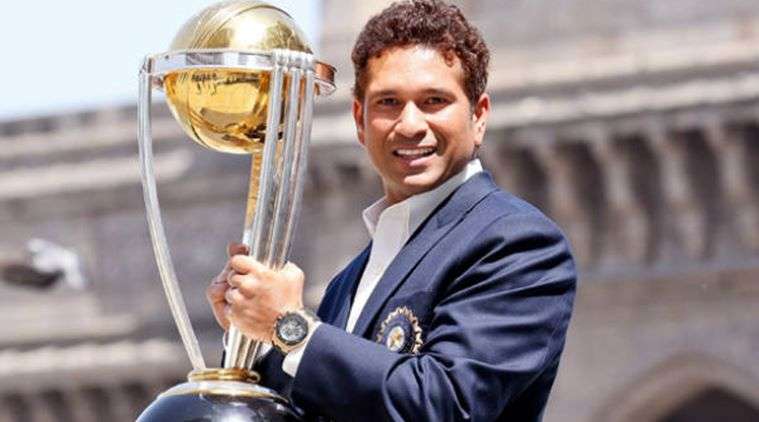 Sachin Tendulkar – "God of Cricket", one of the greatest batsmen of all time. Started his cricket career at the age of 16 against arch-rivals Pakistan and went on to break so many records in his careers spanning 24 years.
His records never changed his attitude of being simple and humble, both on and off the field. He has been an inspiration for millions of fans all around the world. There have been many situations where the whole cricketing world just glues on to their television sets, just to watch Sachin Tendulkar play.
Whenever he plays his shots, particularly the straight drives even the opponents love watching it. Players from different countries had a huge respect for him and have been an idol for some of them.
Let's look some of the Sachin Tendulkar quotes which will have a positive impact on our lives.
26 "Master Blaster" Sachin Tendulkar quotes on Cricket, Life, Success & more
1. "Don't stop chasing your dreams, because dreams do come true." – Sachin Tendulkar
2. "Every individual has his own style, his own way of presenting himself on and off the field." – Sachin Tendulkar
3. "I just keep it simple. Watch the ball and play it on merit." – Sachin Tendulkar
4."I hate losing and cricket being my first love, once I enter the ground it's a different zone altogether and that hunger for winning is always there." – Sachin Tendulkar
5. "People throw stones at you and you convert them into milestones." – Sachin Tendulkar
6. "If you remain humble, people will give you love and respect even after you have finished with the game." – Sachin Tendulkar
7. "Any active sportsman has to be very focused, you've got to be in the right frame of mind. If your energy is diverted in various directions, you do not achieve the results. I need to know when to switch on and switch off and the rest of the things happen around that. Cricket is in the foreground, the rest is in the background." – Sachin Tendulkar
8. "I am not thinking too far ahead, just want to take it one thing at a time." – Sachin Tendulkar
9. "Before you lay a foundation on the cricket field, there should be a solid foundation in your heart and you start building on that. After that, as you start playing more and more matches, you learn how to score runs and how to take wickets." – Sachin Tendulkar
10. "My point of view is that when I am playing cricket I cannot think that this game is less or more important." – Sachin Tendulkar
11. "I have never tried to compare myself to anyone else." – Sachin Tendulkar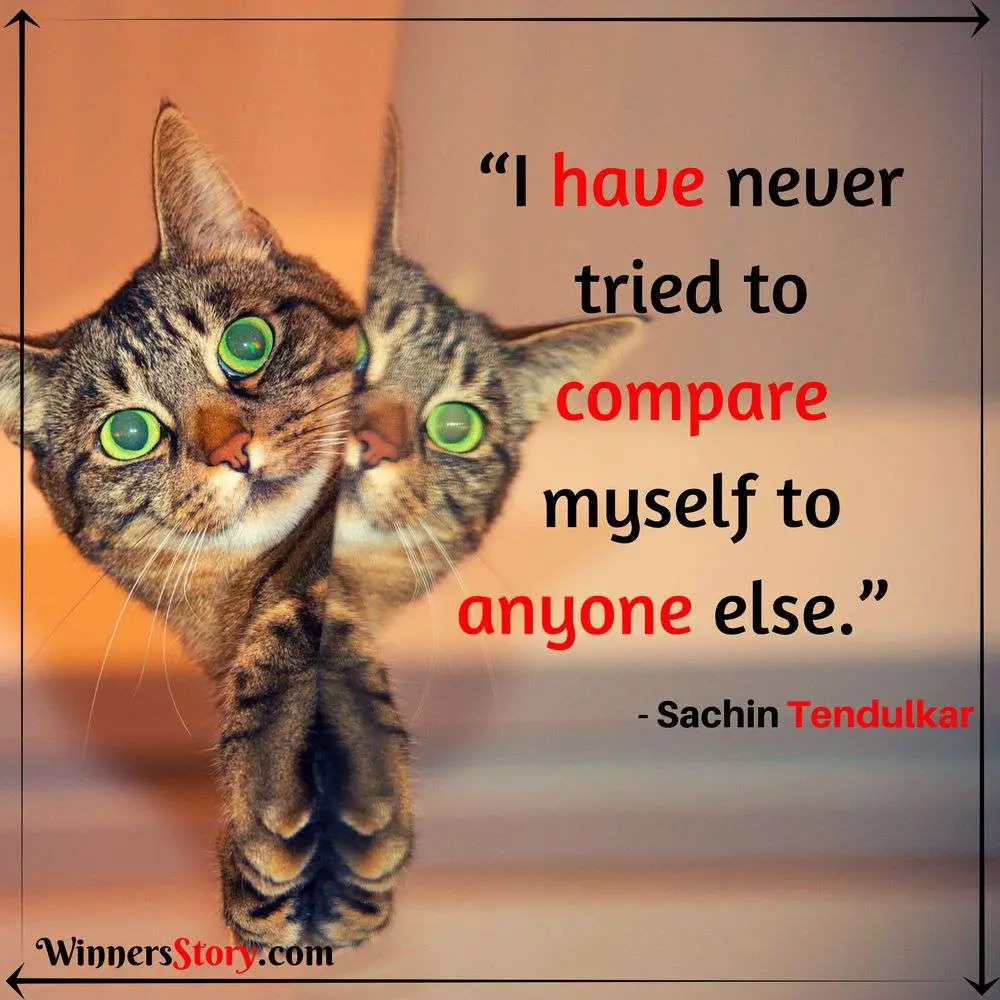 12. "It doesn't always happen according to the way you have planned things out but I feel if you have covered most of the aspects, it does help out there in the middle." – Sachin Tendulkar
13. "I grew up looking at my father as to how to behave. In watching him I grasped so many things. His own temperament was of a calm person. He was very composed and I never saw anger in him. To me, that was fascinating." – Sachin Tendulkar
Also Read: Top 26 Abdul Kalam Quotes that are motivational and inspiring
14. "My father always said that all he wanted me to do was give it my best effort without worrying about the results." – Sachin Tendulkar
15. "I have never thought where I will go, or forced any targets on myself." – Sachin Tendulkar
16. "I feel when somebody has been playing cricket for a long time, he creates a separate identity for himself." – Sachin Tendulkar
17. "I have never believed in comparisons, whether they are about different eras, players or coaches." – Sachin Tendulkar
18. "Critics haven't taught me my cricket, and they don't know what my body and mind are up to." – Sachin Tendulkar
19. "I feel it's the conscious mind that messes things up. The conscious mind is constantly telling you, this might happen or that might happen, even before it has happened. Your conscious mind tells you the next ball might be an out-swinger, but when it's coming at you realize it's an in-swinger. So literally, you've played two balls." – Sachin Tendulkar
20. "At least with me, the match starts much, much earlier than the actual match." – Sachin Tendulkar
21. "I just want to continue the way I am going." – Sachin Tendulkar
22. "I just keep it simple. Watch the ball and play it on merit." – Sachin Tendulkar
23. "I'm really focusing now on how I can get to the next level as a batsman. How can I get even more competitive? How can I get even more consistent? How can I get better?." – Sachin Tendulkar
24. "Chase your dreams but make sure you don't find shortcuts." – Sachin Tendulkar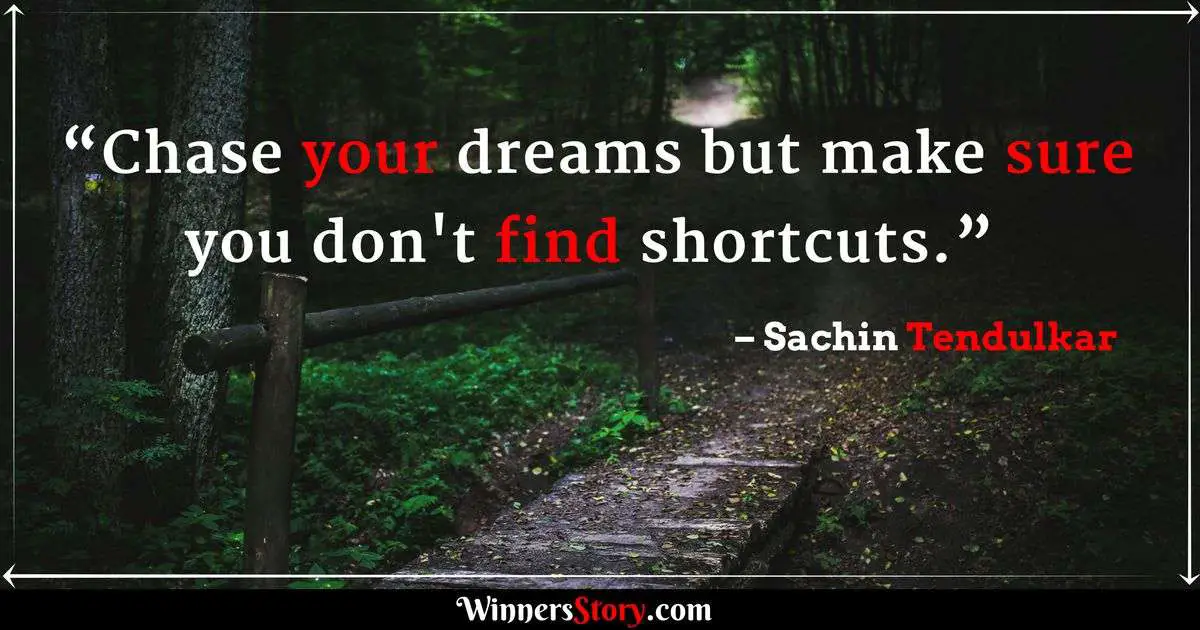 25. "A champion team needs only a small window of opportunity to stage a fight back, something I had learned over the years." – Sachin Tendulkar
26. "The balance between aggression and caution was crucial." – Sachin Tendulkar